Diane Gherson
Senior Vice President, Human Resources,
IBM
As IBM's Chief Human Resource Officer, Diane is helping to accelerate IBM's transformation through leadership, differentiated talent models, attracting and developing the best talent and building a culture of engagement, agility and innovation. Under Diane's leadership, IBM has instituted ground-breaking solutions for optimizing global workforce outcomes through talent analytics and data, with special emphasis on predictive analytics as a cornerstone of how IBM manages human resources.


---
---
---
---
---
---
Deborah Butters
SVP & Chief Human Resources Officer,
PerkinElmer Inc.
Deborah currently leads people strategy and operations globally for PerkinElmer, a leader in Biotechnology in Human and Environmental Health. As their Chief Human Resources Officer, she is responsible for driving talent initiatives that create meaningful experiences for it's 8,000 strong team of dedicated people, globally.
Prior to joining PerkinElmer, Deborah drove talent solutions for IBM's largest geography - North America. Influencing $34B in revenue, the role focused on creating and delivering end to end HR solutions in support of business growth objectives across its 13,000 employee base.
Before this role, Deborah lead IBM's enterprise-wide people transformation strategy - a newly created role to support IBM's business transformation.
---
Kelley Steven-Waiss
Chief Human Resources Officer,
HERE
Kelley Steven-Waiss serves as Chief Human Resources Officer for HERE.
She has more than 20 years of executive management experience in human resources, change management, and corporate communications, and excels in aligning people and resources to effectively execute the business strategy.
Prior to HERE, Ms. Steven-Waiss was Executive Vice President of Worldwide Human Resources for Extreme Networks, responsible for the company's global human capital strategies. Ms. Steven-Waiss moved to Extreme Networks from Integrated Device Technology (IDT) where she served as Vice President of Worldwide Human Resources. She has also held executive management and consulting positions in large global consulting firms, as well as in public software and retail companies.
---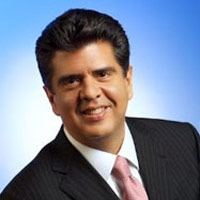 Hugo Santana
General Manager,
Microsoft Latin America
Hugo Santana has over 30 years of experience in the Information Technology industry in Latin America. Currently, he serves as the General Manager of the "Enterprise & Partners Group" for Microsoft Latin America. He is responsible for the thousands of corporate customers and some key worldwide partners in the region. He drives the Digital Transformation of Customers in 4 categories: Customers, Employees/colleagues, Processes and Products/Services. For the past 15 years, he has been in charge of multiple general management positions and leadership roles in a broad portfolio of hardware, software and services in several countries in Latin America. Another important achievement was his contribution in obtaining more than $150 million dollars in new investments for the region for the companies where he's worked, including the areas of business justification, planning and building of two new Data Centers. Hugo has been widely involved in the financial services, retail and telecommunications industries. He has occupied several directorial positions in Marketing, Sales, Planning and Products. He has been a mentor, a talent developer and a reliable advisor for multiple important customers in Latin America.
CONCURRENT SPEAKERS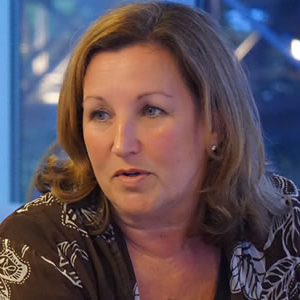 Maria Forbes
Managing Director,
Root
Maria Forbes is the Managing Director and brings to Root a proven record of achievements and a long career in supporting restructuring, development, and strategic engagement with a variety of corporate organizations. These skills have proved invaluable in working and developing strong and lasting relationships with Root's strategic client accounts. Maria has led numerous projects addressing a broad range of needs including senior leader alignment, strategy deployment, performance management, employee engagement, and managing change. Formerly an MD for Root in Europe, Maria is now based on the West Coast of USA.
Prior to working with Root, Maria was at Gemini Consulting and Reuters Limited, focused on driving strategic and global organization change and managing major change programs.
---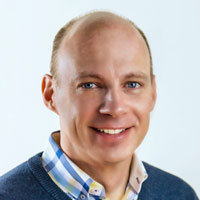 Jonathan Ferrar
Speaker, Influencer, Author,
IBM

(Former Vice President)

Jonathan Ferrar is a globally-respected author, speaker and influencer in HR strategy, workforce analytics and the Future of Work. He specialises in helping HR leaders become more analytical in their decision-making by building effective and business-relevant analytics functions. He was listed as one of the global "Top HR Analytics Influencers" on LinkedIn in 2014 and as one of the "15 HR and People Analytics Experts to Follow" by Jibe for 2017.

Jonathan has worked for over 25 years in corporate business at IBM, Andersen Consulting (now Accenture) and Lloyds Bank. For over eleven of those years he held executive and VP roles. He has led diverse teams across many countries, held P&L responsibility and managed multi-$100Ms budgets. Jonathan has advised Chief HR Officers and other business executives at some of the world's largest and most highly regarded companies on how to implement meaningful HR strategies, practices and technology.
---
Julie Gravallese
Vice President and Chief Human Resources Officer,
MITRE Corporation
Ms. Julie M. Gravallese is vice president and chief human resources officer of The MITRE Corporation. In this role, she is responsible for strategic planning and direction of human resources for MITRE employees at more than 60 locations worldwide.
In her 33 years at MITRE, Ms. Gravallese has established a reputation as a strong leader and manager. She has a distinguished track record of innovative leadership, characterized by highly effective communications skills, a focus on building partnerships, and strategic analysis and critical thinking. She also brings detailed knowledge of MITRE's business and customers, as well as of the operations of various corporate organizations.
---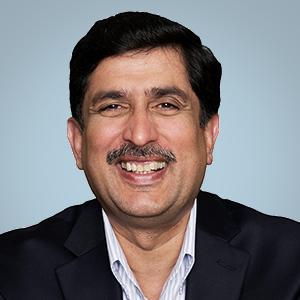 Aadesh Goyal
Executive Vice President and Global Head of Human Resources,
Tata Communications
Aadesh Goyal is currently the executive vice president and global head of human resources at Tata Communications. He is also the chief ethics officer of the company. Aadesh is an industry veteran and a global business leader with experience in P&L Management, Human Resources, Engineering, Operations, Information Technology, Corporate Communication and Program Management. He has been involved in more than a dozen M&As as well as played a key role in the integration of these companies spread across multiple countries and performed roles spread over five continents. He is considered as a thought leader in Strategic Human Resources, Leadership and Talent Development.
---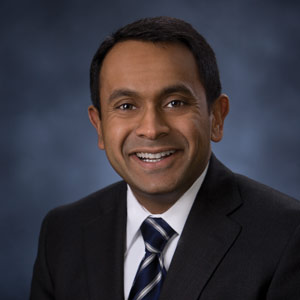 Ravin Jesuthasan
Managing Director,
Willis Towers Watson
Ravin Jesuthasan is a recognized global thought leader on the future of work and human capital. He is the global practice leader of Willis Towers Watson's Talent Management Practice. He is a Managing Director of the firm and is based in the Chicago office. He is also the author of Transformative HR and the recently released, Lead The Work: Navigating a World Beyond Employment.
He has led numerous research efforts on the global workforce, the emerging digital economy, the rise of artificial intelligence and the transformation of work. Ravin was the lead partner for the World Economic Forum's ground breaking study; Shaping the Future Implications of Digital Media for Society. He has led numerous large-scale, global restructuring and transformation engagements for his clients. Prior to joining Willis Towers Watson 23 years ago, Ravin was a consultant with the strategy practice of a major management consulting firm.
---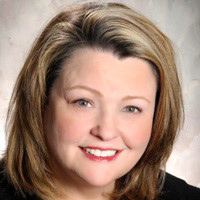 Karen B. Paul, Ph. D
Leader, HR External Relations,
3M
Dr. Karen B. Paul is the HR External Relations Leader for 3M. In this role, she is responsible for strengthening 3M's reputation as the top company for leadership and talent development and for finding external next best practices. Karen also has oversight to a key leadership program in the Global Academy of Innovative Development with several of 3M's peer companies. Her research has been published in both major academic and professional journals. Karen's book chapter is in Using Experience to Develop Leadership Talent detailing the close collaboration within 3M that has resulted in numerous awards.
---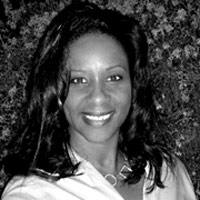 Monica Pool Knox
Head of Global Talent Management,
Microsoft
Monica Pool Knox is the Head of Global Talent Management at Microsoft where she develops Microsoft's talent management (TM) strategy and executes key TM priorities across the company's 120,000 employee base. Prior to joining Microsoft, Monica led Human Resources for Global Sales and Brand Strategy in San Francisco at Twitter, where she was instrumental in designing a leadership competency model, as well as a global mentor program across the Revenue Division. Prior to Twitter, Monica held a number of executive HR roles with CBS Interactive and Sony, leading HR organizations in marketing, sales and technical businesses. She also served as Sony's Chief Diversity and Inclusion Officer where she developed and led initiatives that drove talent selection, leadership development, employee engagement and employer branding in Japan and US.
---
Caroline Starner
President,
Starner 2.0
Caroline Starner is the founder and president of Starner 2.0 Consulting, a firm dedicated to advising high growth companies on how to reinvent their human resources function to better align their talent strategy with their valuation creation model.
Caroline is a forward-thinking, future-focused business executive who has provided strategic leadership and insightful problem-solving approaches to several high profile companies, including Chase Bank, PepsiCo, Johnson & Johnson and duPont. She courageously brings visibility to and simplifies complex issues and has a talent for facilitating meaningful conversations about what matters most. This enables her to define and create high impact, results-oriented cultures in organizations undergoing change and transformation.
---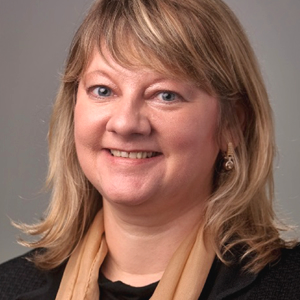 Dr. Theresa M. Welbourne
Professor and Executive Director,
Alabama Entrepreneurship Institute at the Culverhouse College of Commerce, The University of Alabama
Dr. Theresa M. Welbourne is the Will and Maggie Brooke Professor in Entrepreneurship and the Executive Director, Alabama Entrepreneurship Institute at the Culverhouse College of Commerce, The University of Alabama. She also is the founder, president, and CEO of eePulse, Inc., a human capital technology and consulting firm. Dr. Welbourne's expertise is in the areas of strategic leadership and human capital in high growth, entrepreneurial and high change organizations. The learning from those studies has been applied to firms going through mergers, private equity financing, innovating in established firms and more. Dr. Welbourne's research and work have been featured in popular publications such as Inc. Wall Street Journal, The Financial Times, and Business Week and published in books and in journals. Theresa is a prolific writer, well known speaker, and she focuses on turning rigorous research into practical tools that are being used by organizations around the world.
---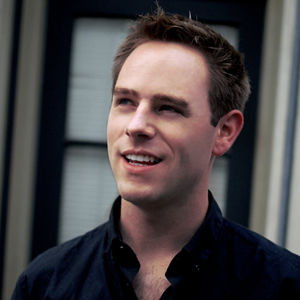 Arthur Woods
Co-Founder,
Imperative
Arthur Woods is an entrepreneur, speaker and writer on the future of work. He is the co-founder and COO of Imperative, the first professional platform to help people manage a fulfilling career. Arthur's deep expertise engaging the millennial generation has enabled him to lead both the conversation and innovation around the next generation of work. His efforts have been featured in Forbes, Fast Company, Huffington Post, Washington Post and ABC7's Washington Business Tonight.
Arthur previously led operations for YouTube EDU at Google where he oversaw operations of YouTube for Schools, managed the development of YouTube's first guide for education and co-organized YouTube's inaugural Education Summit. He previously co-founded the Compass Fellowship, the world's largest collegiate social enterprise training program, in over 18 universities worldwide.  He also co-founded Out in Tech, the largest technology meet-up for New York's LGBT community. Arthur studied Operations and information Management at Georgetown University and Project Management at Stanford University.
---