Speakers
Keynote Speakers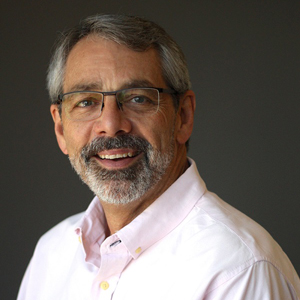 David J. Evans
Lecturer, Product Design Program,
Stanford
Dave Evans joined the Stanford Design Program in 2007 where he teaches the popular Designing Your Life courses.
Dave's passion is to help undergrads and grads apply the innovative principles of design thinking to the wicked problem of designing your life after Stanford.
Dave obtained his BS and MS in Mechanical Engineering and returns to Stanford following 30+ years of executive leadership and management consulting in high technology. Dave product managed the first mouse and early laser-printing projects at Apple, was a co-founder of Electronic Arts, and has consulted to dozens of start-ups and major corporations.


---
Diane Gherson
Senior Vice President, Human Resources,
IBM
As IBM's Chief Human Resource Officer, Diane is helping to accelerate IBM's transformation through leadership, differentiated talent models, attracting and developing the best talent and building a culture of engagement, agility and innovation. Under Diane's leadership, IBM has instituted ground-breaking solutions for optimizing global workforce outcomes through talent analytics and data, with special emphasis on predictive analytics as a cornerstone of how IBM manages human resources.


---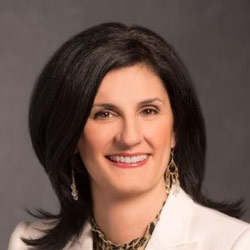 Francine Katsoudas
Senior Vice President and Chief People Officer,
Cisco
Francine Katsoudas is Senior Vice President and Chief People Officer of Cisco. She plays a major role in the company's overall performance, leading organizational strategy, promoting operational effectiveness, and elevating team performance through innovative leadership.
She leads Cisco's business-driven People Strategy and People Deal, both of which support and align to Cisco's overall business strategy and are essential to driving the Company's transformational journey. She also is evolving Cisco's approach to strategic workforce planning with programs highlighting the skills and capabilities that employees need to be innovative in today's technology driven environment. She fosters a culture of full spectrum participation, emphasizing inclusion and collaboration to drive exponential business value.
A 20-year veteran of Cisco, Katsoudas has extensive experience leading organizational transformations, driving large scale growth, and succession planning. Prior to Cisco, Katsoudas worked in both the financial and professional services industries with a focus on customer service and operations.
---
Rahul Varma
Chief Talent Officer, 
Accenture
As Accenture's Chief Talent Officer, Rahul Varma is responsible for global learning and talent development. He oversees an annual training budget of more than $840 million and leads teams around the world that deliver award-winning work to drive strategic learning, onboarding and integration, career development, career transitions and performance management for the company's more than 370,000 people. Rahul is leading Accenture's development and launch of Performance Achievement – the company's new, innovative approach, to revolutionizing performance management. 
While serving as Accenture in India's first HR director, from 1999 to 2007, the company grew from a niche management consulting firm of 200 to a multi-business organization with 37,000 employees, earning the company global recognition for HR thought leadership.
---
Michael J. Arena, Ph.D.
Chief Talent Officer,
General Motors
Michael Arena is the Chief Talent Officer for General Motors Corporation. He is responsible for enterprise talent management, talent & organizational analytics, leadership development and global learning. Since joining General Motors, he has employed an evidence-based approach to driving organizational performance, leveraging such concepts as predictive analytics and network analysis to empirically determine talent needs across the pipeline. Arena also launched GM2020, which is a grass roots initiative designed to enable employees to connect and create across the organization and was highlighted in Fast Company in 2016. In addition to his current responsibilities at GM, Arena also teaches in Penn's MS in Organizational Dynamics program and acts as a dThinking coach within Stanford's dSchool. Prior to joining GM, Arena spent two years as a visiting scientist within MIT's Media Lab, where he studied the intersection of human behavior, innovation and connectivity. Arena also served as Senior Vice President of Leadership Development for Bank of America's Global Consumer and Small Business Banking group, where he led talent management, executive development and organizational development. He also co-designed and launched the Center for Future Banking and created the Consumer Banking Design Studio dedicated to driving customer-based design thinking. Dr. Arena earned his Ph.D. in Organizational Dynamics from the Union Institute and University. He currently serves as board chair of the Plexus Institute, board member of the Innovation Institute and the Association to Advance Collegiate Schools of Business (AACSB).
---
Mara Swan
EVP, Global Strategy and Talent,
ManpowerGroup
Mara Swan was appointed ManpowerGroup's Executive Vice President, Global Strategy and Talent, in January 2009. In February 2014, Swan also assumed global brand leadership for the Right Management business. Since joining the company as Senior Vice President, Global Human Resources in 2005, Swan has had a significant impact shaping business strategy and talent development.
A recognized expert in Human Resources, Swan is regularly featured as a speaker at high profile events, including the Annual Meeting of the World Economic Forum in Davos and is vice chair of the World Economic Forum Global Agenda Council on Gender Parity. She sits on the Executive Committees of the Peer Round Table for CHROs and the HR Policy Association, where she also currently leads the Association's Workforce 2020 Initiative.
---
Jeanne Meister
Founding Partner,
Future Workplace

, LLC

Jeanne Meister is a Founding Partner of Future Workplace LLC, a consulting firm dedicated to assisting organizations in re-thinking, re-imagining and re-inventing the workplace. Jeanne is also the author of three books. She is the co-author of, "The Future Workplace Experience: 10 Rules for Mastering Disruption in Recruiting and Engaging Employees."

Jeanne is a highly acclaimed keynote speaker at business conferences and industry symposia worldwide. Her visionary insight and experience in designing high performing learning organizations make her sought after by business, government and higher education audiences. She is a guest columnist and a member of the Executive Board for CLO Magazine, and has become a Contributor to Forbes Magazine.
---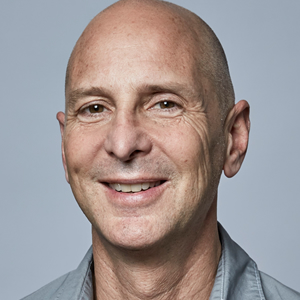 Mark Levy
Chief Employee Experience Officer,
Airbnb
Mark is Head of Employee Experience for Airbnb, responsible for traditional HR functions in addition to Global Citizenship + Diversity & Inclusion, Food, Facilities, and Ground Control, a team which is responsible for curating the culture. Mark Levy is a seasoned globally minded HR Leader who has chosen to work for big hearted companies and focus on how he and his team can unleash the talents and interests of a company's employees. He has worked with the likes of Levi Strauss & Company and Gap Inc. partnering with business leaders to support their HR needs including innovative ways to create a learning organization and ensure integration between work and life.
---
Deborah Butters
SVP & Chief Human Resources Officer,
PerkinElmer Inc.
Deborah currently leads people strategy and operations globally for PerkinElmer, a leader in Biotechnology in Human and Environmental Health. As their Chief Human Resources Officer, she is responsible for driving talent initiatives that create meaningful experiences for it's 8,000 strong team of dedicated people, globally.
Prior to joining PerkinElmer, Deborah drove talent solutions for IBM's largest geography - North America. Influencing $34B in revenue, the role focused on creating and delivering end to end HR solutions in support of business growth objectives across its 13,000 employee base.
Before this role, Deborah lead IBM's enterprise-wide people transformation strategy - a newly created role to support IBM's business transformation.
---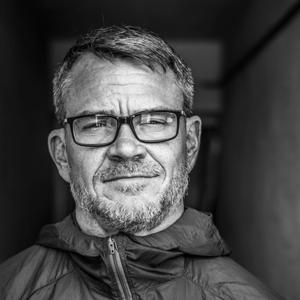 Dean Carter
Vice President of Human Resources and Shared Services,
Patagonia
Mr. Dean E. Carter has been Vice President of Human Resources & Shared Services at Patagonia, Inc. since May 2015. Mr. Carter provides strategic leadership and direction of Patagonia's global human resources, finance and legal teams and is charged with developing initiatives to support Patagonia's nearly 2,000 employees worldwide in carrying out its mission. He served as the Chief Human Resources Officer and Vice President of Talent & Human Capital Services at Sears Holdings Corporation and has supported more than 220,000 employees in the United States and Asia and partnered directly with more than 30 Business Unit President. He was the Chairman of the Sears, Roebuck & Co. Foundation. In 2013, he was awarded the Top 10 Breakaway HR Leaders by the Global HR Summit. He has a BS in speech/organizational communication from the University of Texas at Austin and is a Workforce Science Fellow of Northwest University School of Law in Chicago.
---
Wendy Smith
Global Head of Employee Experiences,
NCR Corporation
Wendy Smith is a self-proclaimed lifelong learner, and there's nothing she's more passionate about than challenging old paradigms, especially when it means helping others to learn, grow, and achieve their goals, while having fun while doing so. Today, she is blessed with the opportunity to channel this passion through her role at NCR as Global Head of Talent Experiences. Tasked with creating the most exceptional employee experiences to win over the hearts and minds of her fellow NCR employees, Wendy and her team have received several external awards for key programs they developed, including the Workforce Optimus, CLO Learning in Practice, CandE, and Asia Best Employer Brand awards.
Wendy is a Lean Six Sigma Master Black Belt that touts experience in HRIS, CI/CX, HR Shared Services, Global Learning, Employer Branding, Recruitment Marketing, Employee Engagement, Onboarding, and Employee Experience (EX). In 2015, Wendy was named a Workforce Game-Changer, which recognizes the next generation of innovative, dynamic leaders to watch in human resources and workplace management.
---
Kelley Steven-Waiss
Chief Human Resources Officer,
HERE
Kelley Steven-Waiss serves as Chief Human Resources Officer for HERE.
She has more than 20 years of executive management experience in human resources, change management, and corporate communications, and excels in aligning people and resources to effectively execute the business strategy.
Prior to HERE, Ms. Steven-Waiss was Executive Vice President of Worldwide Human Resources for Extreme Networks, responsible for the company's global human capital strategies. Ms. Steven-Waiss moved to Extreme Networks from Integrated Device Technology (IDT) where she served as Vice President of Worldwide Human Resources. She has also held executive management and consulting positions in large global consulting firms, as well as in public software and retail companies.
---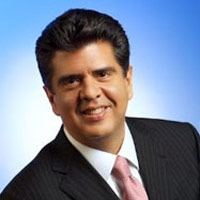 Hugo Santana
General Manager,
Enterprise LATAM, Microsoft
Hugo Santana has over 30 years of experience in the Information Technology industry in Latin America. Currently, he serves as the General Manager of the "Enterprise & Partners Group" for Microsoft Latin America. He is responsible for the thousands of corporate customers and some key worldwide partners in the region. He drives the Digital Transformation of Customers in 4 categories: Customers, Employees/colleagues, Processes and Products/Services. For the past 15 years, he has been in charge of multiple general management positions and leadership roles in a broad portfolio of hardware, software and services in several countries in Latin America. Another important achievement was his contribution in obtaining more than $150 million dollars in new investments for the region for the companies where he's worked, including the areas of business justification, planning and building of two new Data Centers. Hugo has been widely involved in the financial services, retail and telecommunications industries. He has occupied several directorial positions in Marketing, Sales, Planning and Products. He has been a mentor, a talent developer and a reliable advisor for multiple important customers in Latin America.
CONCURRENT SPEAKERS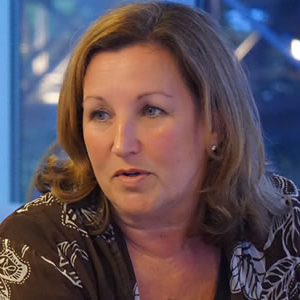 Maria Forbes
Managing Director,
Root
Maria Forbes is the Managing Director and brings to Root a proven record of achievements and a long career in supporting restructuring, development, and strategic engagement with a variety of corporate organizations. These skills have proved invaluable in working and developing strong and lasting relationships with Root's strategic client accounts. Maria has led numerous projects addressing a broad range of needs including senior leader alignment, strategy deployment, performance management, employee engagement, and managing change. Formerly an MD for Root in Europe, Maria is now based on the West Coast of USA.
Prior to working with Root, Maria was at Gemini Consulting and Reuters Limited, focused on driving strategic and global organization change and managing major change programs.
---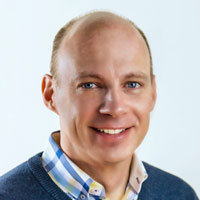 Jonathan Ferrar
Founder and Managing Director,
OchreRock Ltd
Jonathan Ferrar is a globally-respected author, speaker and influencer in HR strategy, workforce analytics and the Future of Work. He specialises in helping HR leaders become more analytical in their decision-making by building effective and business-relevant analytics functions. He was listed as one of the global "Top HR Analytics Influencers" on LinkedIn in 2014 and as one of the "15 HR and People Analytics Experts to Follow" by Jibe for 2017.
Jonathan has worked for over 25 years in corporate business at IBM, Andersen Consulting (now Accenture) and Lloyds Bank. For over eleven of those years he held executive and VP roles. He has led diverse teams across many countries, held P&L responsibility and managed multi-$100Ms budgets. Jonathan has advised Chief HR Officers and other business executives at some of the world's largest and most highly regarded companies on how to implement meaningful HR strategies, practices and technology.
---
Julie Gravallese
Vice President and Chief Human Resources Officer,
MITRE Corporation
Ms. Julie M. Gravallese is vice president and chief human resources officer of The MITRE Corporation. In this role, she is responsible for strategic planning and direction of human resources for MITRE employees at more than 60 locations worldwide.
In her 33 years at MITRE, Ms. Gravallese has established a reputation as a strong leader and manager. She has a distinguished track record of innovative leadership, characterized by highly effective communications skills, a focus on building partnerships, and strategic analysis and critical thinking. She also brings detailed knowledge of MITRE's business and customers, as well as of the operations of various corporate organizations.
---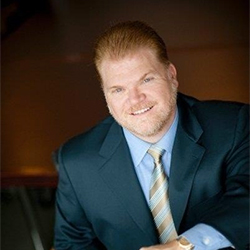 Christopher Palmer
Vice President, Human Resources,
Volvo Car USA
Christopher Palmer was appointed as Vice President Human Resources America in June 2015. He brings a diverse and global experience from the auto, energy and building materials sectors where he has performed in Manufacturing and Executive HR positions. Most recently, Christopher was the VP HR North America for Alstom S.A. in Hartford, CT. During several years with Lafarge S.A. he held executive level HR roles in the USA, Canada, and France. An experienced global HR executive, most of his career has focused on international and domestic growth initiatives including extensive M&A, start-up, organic growth, business transformation and several factory greenfield and brownfield projects.
Christopher holds a BSc degree in Industrial Administration from Kettering University (General Motors Institute) and an MBA from the Kellogg Graduate School of Management at Northwestern University. He has frequently spoken, and is recognized as a thought leader on global mobility, HR transformation, developing global talent pipelines, and innovation in Human Resources strategy.
s
A native of London, Ontario he holds dual Canadian and US citizenships.
---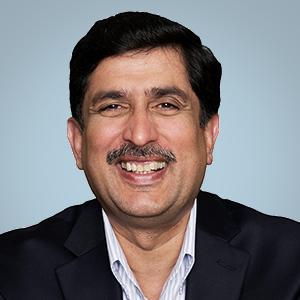 Aadesh Goyal
Executive Vice President and Global Head of Human Resources,
Tata Communications
Aadesh Goyal is currently the executive vice president and global head of human resources at Tata Communications. He is also the chief ethics officer of the company. Aadesh is an industry veteran and a global business leader with experience in P&L Management, Human Resources, Engineering, Operations, Information Technology, Corporate Communication and Program Management. He has been involved in more than a dozen M&As as well as played a key role in the integration of these companies spread across multiple countries and performed roles spread over five continents. He is considered as a thought leader in Strategic Human Resources, Leadership and Talent Development.
---
Allison Hyers
Head of People and Culture,
West Elm
Allison Hyers is the Vice President of People + Culture at West Elm and she is an Empowerer. She empowers communities to realize their potential and she takes organizations to the next level by bringing people together. She is driven to empower people to realize their greatest potential, works to propel teams and organizations forward by fostering collaboration and empathy. By connecting people and increasing collective engagement and ownership, Allison helps organizations and groups to prosper and deliver extraordinary results. She brings clarity and direction to the groups and organizations she serves and she feels most invigorated when her contributions have paved the way for an organization's success, especially when that effort results in a strong and engaged community. This is Allison's Imperative Purpose Type.
---
Renee Smith
Director,
Willis Towers Watson
Located in Silicon Valley, Renée E. Smith is a Director, leading large-scale talent and rewards projects for clients on the west coast. Since joining the firm in 1998, she has worked with major organizations across North America. The majority of Renée's consulting work is focused on partnering with clients to develop and operationalize job architectures, define skills and competencies, design career management programs and platforms, modernize performance management, and think about the future of work. In addition to her consulting role, Renée serves as Willis Towers Watson global lead for Willis Towers Watson's competency product suite. Renée is a frequent contributor to Willis Towers Watson's view points on career management Press Release and competencies Blog. She is regular speaker at major conferences including World@Work and HRPS. In November, Renée served as the headline speaker on The Future of Work at Canada's Top 100 Employers Conference.
---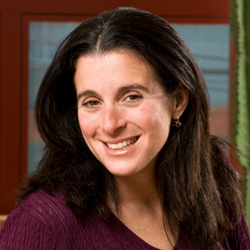 Laurie Bienstock
Global Practice Director, Talent Management and Organization Alignment,
Willis Towers Watson
Laurie Bienstock is the Global Practice Leader for Talent Management and Organization Alignment in Towers Watson's Talent and Rewards segment and is based in the San Francisco office. Over the past 25 years, Laurie has specialized in the design and implementation of talent and reward programs to align with company business objectives.
Laurie has managed large multi-faceted reward projects for a variety of clients in a range of industries. Laurie specializes in working to create talent and reward infrastructure that allows the scalability necessary in organization's today. Laurie is a primary contributor to the Towers Watson's annual research study on Talent Management and Rewards programs and strategy. She is on the WorldatWork Compensation Advisory Board and regularly contributes to their publications and conferences.
---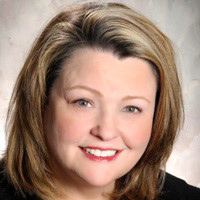 Karen B. Paul, Ph. D
Leader, HR External Relations,
3M
Dr. Karen B. Paul is the HR External Relations Leader for 3M. In this role, she is responsible for strengthening 3M's reputation as the top company for leadership and talent development and for finding external next best practices. Karen also has oversight to a key leadership program in the Global Academy of Innovative Development with several of 3M's peer companies. Her research has been published in both major academic and professional journals. Karen's book chapter is in Using Experience to Develop Leadership Talent detailing the close collaboration within 3M that has resulted in numerous awards.
---
Stacy Shamberger
EVP, People and Revenue,
Skyline Group
Stacy Shamberger is EVP of People and Revenue of Skyline Group International, a global human capital solutions company. Stacy has over 25 years of business experience in Human Resources, Finance, Operations and Sales. Stacy has held leadership and executive positions with IBM, ADP, Citibank and Fischer Scientific and was an Adjunct Professor for 2 Universities in Maryland in their Leadership and Executive Studies programs. Stacy is an international speaker and published author, speaking and writing on topics such as leadership development strategies, employee engagement, strategic planning and a variety of human capital management topics
---
Caroline Starner
President,
Starner 2.0
Caroline Starner is the founder and president of Starner 2.0 Consulting, a firm dedicated to advising high growth companies on how to reinvent their human resources function to better align their talent strategy with their valuation creation model.
Caroline is a forward-thinking, future-focused business executive who has provided strategic leadership and insightful problem-solving approaches to several high profile companies, including Chase Bank, PepsiCo, Johnson & Johnson and duPont. She courageously brings visibility to and simplifies complex issues and has a talent for facilitating meaningful conversations about what matters most. This enables her to define and create high impact, results-oriented cultures in organizations undergoing change and transformation.
---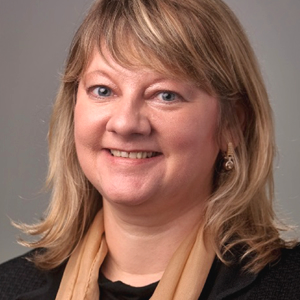 Dr. Theresa M. Welbourne
Professor and Executive Director,
Alabama Entrepreneurship Institute at the Culverhouse College of Commerce, The University of Alabama
Dr. Theresa M. Welbourne is the Will and Maggie Brooke Professor in Entrepreneurship and the Executive Director, Alabama Entrepreneurship Institute at the Culverhouse College of Commerce, The University of Alabama. She also is the founder, president, and CEO of eePulse, Inc., a human capital technology and consulting firm. Dr. Welbourne's expertise is in the areas of strategic leadership and human capital in high growth, entrepreneurial and high change organizations. The learning from those studies has been applied to firms going through mergers, private equity financing, innovating in established firms and more. Dr. Welbourne's research and work have been featured in popular publications such as Inc. Wall Street Journal, The Financial Times, and Business Week and published in books and in journals. Theresa is a prolific writer, well known speaker, and she focuses on turning rigorous research into practical tools that are being used by organizations around the world.
---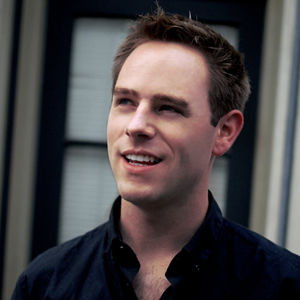 Arthur Woods
Co-Founder,
Imperative
Arthur Woods is an entrepreneur, speaker and writer on the future of work. He is the co-founder and COO of Imperative, the first professional platform to help people manage a fulfilling career. Arthur's deep expertise engaging the millennial generation has enabled him to lead both the conversation and innovation around the next generation of work. His efforts have been featured in Forbes, Fast Company, Huffington Post, Washington Post and ABC7's Washington Business Tonight.
Arthur previously led operations for YouTube EDU at Google where he oversaw operations of YouTube for Schools, managed the development of YouTube's first guide for education and co-organized YouTube's inaugural Education Summit. He previously co-founded the Compass Fellowship, the world's largest collegiate social enterprise training program, in over 18 universities worldwide.  He also co-founded Out in Tech, the largest technology meet-up for New York's LGBT community. Arthur studied Operations and information Management at Georgetown University and Project Management at Stanford University.
---
Tammy Heermann
Senior Vice President, Leadership Transformation,
Lee Hecht Harrison
Tammy is Senior Vice President, Leadership Transformation at Lee Hecht Harrison. A sought-after advisor who helps individuals and organizations get serious about leadership. She has developed pioneering and multiple award-winning programs aimed at changing mindsets, advancing skillsets, and sustaining deliberate practices to achieve high performance.
Passionate about advancing female leaders, she is specifically sought out by Fortune 500 companies for her expertise in gender diversity and programs that accelerate female talent.
While having significant impact in the C-Suite, she is happiest when pushing up-and-coming leaders to break through organizational and self-imposed barriers to reach their potential. With real-world stories of her journey from Senior Consultant to Senior Vice-President, people express the value of Tammy's down to earth, practical style in creating an environment of trust in a room of strangers.
---
Kim Lesser
Director Talent Management,
Saputo Inc.
Kim is a seasoned HR leader with more than 20 years of experience in the Financial Services and Food Manufacturing Sectors. Her strategic perspective, practical approach and straight shooter style quickly elevated her to management roles early in her career. In her current role, Kim is responsible for succession management, leadership development and diversity and inclusion globally for Saputo. Passionate about corporate culture and elevating women in the workplace, Kim is driven to continually develop her own skills to bring out the best in others. Kim is a graduate of the University of Manitoba in business with a professional Manager designation and a specialization in human resources from the University of Calgary. She is an avid runner and skier, and enjoys spending time with her husband and two daughters.
---
Carol Lee Andersen
President,
Questback
Carol Lee Andersen, President of Questback, is an exceptional executive woman in technology, voted as one of the Top 150 Most Powerful Women in New Zealand. Carol Lee joined Questback on the foundation of an esteemed career including 23 years of leadership at IBM, SAP, SAS, and Oracle. A global executive, Carol Lee lead Tier 1 information technology teams in New Zealand, Australia, Asia-Pacific, and North America. She has assisted numerous Forbes 1000 enterprises solve their toughest challenges in innovation, business intelligence, human capital management, and advanced analytics.
Carol Lee's leadership and business acumen are evident whether advising the Minister of Technology, founding the non-profit Women in Technology, or serving on the executive boards of innovative startup companies and educational institutions. Her leadership is distinguished by a captivating ability to relate to people on all levels - from the boardroom to the frontline. Involved with various events such as Bersin by Deloitte's IMPACT conference and SHRM's HR People + Strategy conference, Carol Lee is a human capital visionary in belief and action: People matter. Get their insight.
---
Alexander Stephanou
Lead Subject Matter Expert,
Formerly of RSA/Questback
Alexander Stephanou is Questback's Lead Subject Matter Expert, advises large global enterprises on utilizing feedback from employees to prevent business failures and accelerate strategy execution. Previously at RSA, one of the world's leading multinational quoted insurance groups, Alexander spent several years preparing, co-managing, and evaluating the implementation of a new engagement strategy. A millennial occupational psychologist, Alexander holds a Master's Degree in Psychology from the University of Copenhagen, Denmark with a specialization in the link between engagement and business performance.
Alexander has various contributions to the human resources and human capital management arenas, both academically and in industry. He has written academic and industry papers including Engagement in Organizations: An Empirical Study of How Engagement as a Psychological Phenomenon is Understood in an Organizational Context. Most recently, he is heavily involved in analyst discussions with Bersin by Deloitte, talking at length with their experts on the current and future state of human capital.
---